Lombok? Where's that? Admit it, you probably have never heard of Lombok until a few minutes ago. Despite being equally rich in natural beauty and entertainment, Lombok often gets overshadowed by its more popular neighbour, Bali. Unlike Bali, Lombok does not receive wave after wave of tourists. As a result, much of the pristine island remains untouched, making it the perfect destination for a private getaway. Wondering what one can do at Indonesia's hidden travel gem? Come find out! Here are the top things to do in Lombok, Indonesia!
Also read: 20 Photos That Will Make You Want to Visit Lombok, Indonesia
1. Scale the heights of majestic Mount Rinjani
Mount Rinjani is the second-highest volcano in Indonesia and one of the most iconic natural sights in Lombok. Located within the Gunung Rinjani National Park in West Nusa Tenggara, this majestic mountain is a must-visit for all adventure enthusiasts. Battle the elements of wind and rain and expect a challenging trek as you ascend to the summit. Due to the presence of volcanic ash and loose stones, the ground is not firm and trekkers need to be careful when making the journey. Another thing to consider is that, due to the altitude of Mount Rinjani at the summit, some people may find it slightly difficult to breathe. So, before attempting this feat, you might want to build up your stamina beforehand!
One of the most popular treks is the sunrise route, where you will race against the clock to reach the peak – just in time to witness the most beautiful sunrise of your life. If you are up for it, you can also choose to camp overnight on the mountain, and watch as the starry skies take over the night.
2. Soak in the enigmatic Air Kalak Hot Springs
Speaking of Mount Rinjani, after your triumphant hike, why not make a stop at Air Kalak Hot Springs and soak away your sore muscles? The hot springs lie around 200 metres away from the basecamp, close to the beautiful Lake Segara Anak. According to locals, the waters here are believed to be therapeutic, with high volcanic mineral content giving them medicinal properties. While we're not sure whether you'll be able to feel brand new after soaking in the waters, it certainly is a fine way to end your hiking adventure to Mount Rinjani!
3. Bask in the sun over and over again
Being an island, Lombok has no shortage of pristine beaches and mesmerising coastal views. In fact, many consider it one of Indonesia's best islands! Each of the different beaches has its own unique characteristics that make them stand out. Whether you pop by the Pink Beach (its pastel shade comes from the mixture of white sand and tiny skeletal fragments of organ pipe corals), sunbathe at Tanjung Aan, or hop on a boat at Mawun Beach, you are bound to enjoy a great day out in the sun!  If you're feeling the adrenaline rush, you can even go surfing too!
4. Snorkel with sea turtles at Gili Islands
Speaking of pristine islands, Lombok is just a short distance away from Indonesia's famous Gili Islands: Gili Trawangan, Gili Meno, and Gili Air. This group of three small islands all have their own distinct personalities – Gili Air is the most open to tourists, and the people there are exceptionally warm to foreign guests; Gili Trawangan is known for throwing the most epic parties; and Gili Meno is the quietest, most untouched of them all. Regardless, all three islands are undisputed diving and snorkelling paradises, filled with beautiful reef colonies and sea turtles. Suit up and dive in for possibly the best snorkelling experience of your life!
5. Visit the adorable inhabitants of Pusuk Monkey Forest
Now, this isn't for the faint-hearted. The Pusuk Monkey Forest may sound relatively innocuous, but the cheeky monkeys in the area will definitely get your heart rate up! As you walk through the lush greenery of the forest, take in the fresh air and be on constant alert for these mischievous wild monkeys. If you want to get a closer look at them, you can use snacks like bananas and nuts to bait them towards you, but don't feed them any cooked or preserved food.
Since they might get a bit rowdy, try not to attract a big group of them all at once. Do take care of your own personal belongings in order to prevent brazen monkeys from running off with your bags!
6. Immerse yourself in Lombok's local Sasak culture
One of the biggest differences between Bali and Lombok is the presence and visibility of their indigenous people. In Lombok, the aboriginal Sasak people make up a whopping 85% of their local population and still continue to exert a significant influence on society today. Consequently, visitors have a better opportunity to immerse themselves in authentic Sasak culture and customs.
Pick up some local words from the native Sasak language, and visit their traditional clay and straw houses. If you are lucky, you might even be able to catch them decked out in their traditional costumes, all ready to perform a sensational song and dance. To best experience local Sasak life, you can opt for a private tour with them as guides – it doesn't get more authentic than this.
7. Visit Lombok's historical suspension bridge

View this post on Instagram
In the spirit of really getting to know a place, you have to visit Lombok's historic suspension bridge in Gurung, West Lombok. This 86 year-old bridge was built in 1932 during Dutch occupation and hangs 100 metres above the ground. Even though it was built from solid iron, the bridge has been broken twice after being hit by strong currents from the underlying river. Rest assured – it has since been reinforced and is good to go!
In the past, the bridge served the crucial role of connecting remote rural areas. Now, with the country's modernisation and abundance of roads, the suspension bridge can only be accessed by foot or bike. It remains to be a symbol of Indonesia's colonial past, and youth flock there for its aesthetic views and historical significance.
8. Admire the Grand Canyon of the East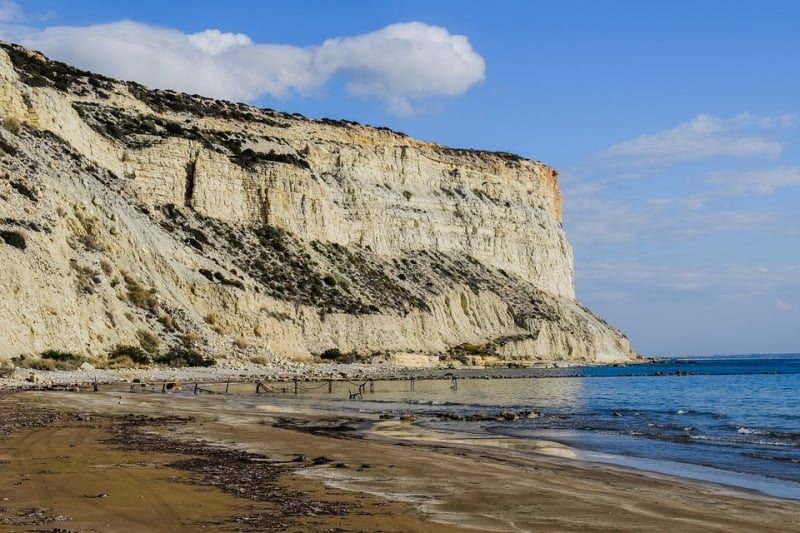 No, this is not Europe or America. Instead, Pantai Tebing, dubbed as the Grand Canyon of the East, is an enigmatic cliff on Lombok that overlooks the sea. Its relatively obscure position makes it ideal for a tranquil retreat, and people love to admire the picturesque sunset views there. Imagine the off-white cliff reflecting warm shades of pink and purple, as the sun descends slowly into the horizon. It'll be a view like no other!
9. Take an outdoor shower at Benang Kelambu waterfall
Enjoy a once-in-a-lifetime shower under the majestic Benang Kelambu Waterfall – right smack in the middle of a lush forest. This alluring waterfall is located on the southern foot of Mount Rinjani, and it is surrounded by verdant trees and natural surroundings. Although you won't actually be able to take a real shower, there's no harm in standing in one of the waterfall pools and experiencing the cold splatter of the cascading stream. Experience serenity at its best, and be rejuvenated by the crisp air and endless green canopies.
In addition, you might also want to visit the famous Tiu Kelep Waterfall. It is located in Senaru Village in the north of Lombok. A popular trekking location, it is another one of Lombok's mesmerising natural gems.
10. Marvel at the colourful fields beneath Bukit Pergasingan
If you enjoy amazing views after a hike, then I suggest hiking to the peak of Bukit Pergasingan. From the top of this ambient hill, you'll enjoy panoramic views of the colourful rice terraces and vast mountains at the foot of the hill! One of the most popular activities to do here is to set up camp and enjoy a locally packed lunch or picnic. It'll certainly be a meal with a view! Thankfully, this smaller hill offers an easier hike compared to Mount Rinjani, so you'll be able to enjoy the best of Bukit Pergasingan without all that toil and hard work!
11. Finally, eat your heart out!
Last but not least, your time in Lombok will not be complete without going all out and feasting on some delicious Indonesian cuisine. Although the dishes may look deceptively simple, they will certainly take you on an entire gastronomic adventure! Whether it is the unique Ayam Taliwang (fresh chicken), scrumptious Sate Bulayak (grilled meat, usually beef, served with steamed rice cakes), or the classic staple Nasi Goreng (fried rice), the local food here is cooked from the heart, and jam-packed with flavour.
Furthermore, since Lombok is less commercialised than other destinations in the country, the prices here are much lower as well. It's cheap and simply sedap (delicious) – what more could you ask for?
Baca juga: Makanan Khas Lombok Yang Nikmat Dan Menggugah Selera
Now that you know all about this hidden gem, there's no reason why you shouldn't take the opportunity to discover the beauty of Lombok on your own! With a multitude of exciting things to do in Lombok, you'll definitely have an amazing time on Indonesia's gem.